The Sweeter Side to Entrepreneurship: Daffin's Candies Plant Site Visit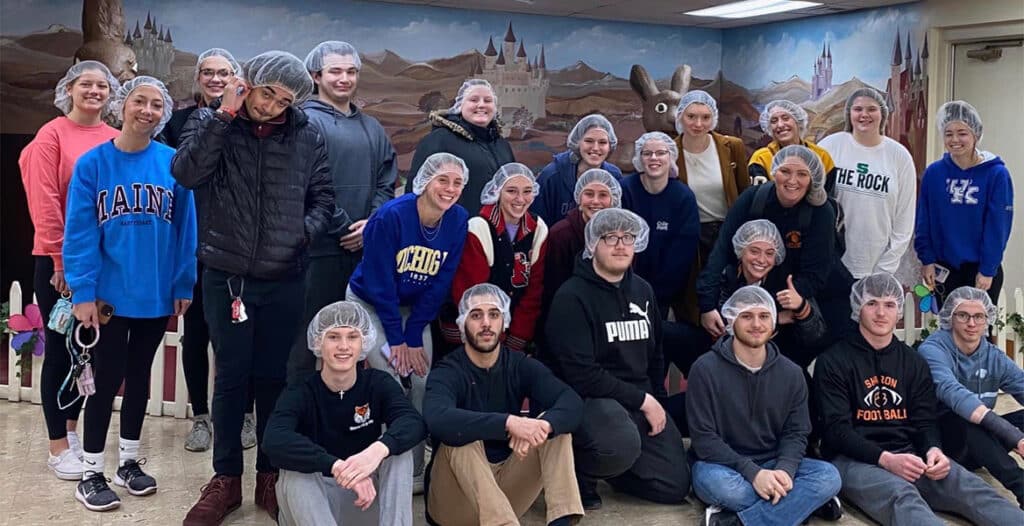 On Tuesday, February 21st, eAcademy students got to experience a sweeter side to entrepreneurship. This year's class, composed of 25 students from over 10 local area high schools, had the wonderful opportunity to visit the Daffin's Candies Chocolate Plant. Located in Farrell, this facility houses all the production of the chocolate sold at their flagship location in Sharon, along with their three other locations across the valley.
As the students journeyed through the production lines, they got to witness first-hand the chocolate making process from start to finish. The chocolatiers were busier than ever as they crafted chocolate bunnies, filled eggs, and assorted box mixes in preparation for their busiest seasons of the year- Easter. In addition to crafting these fan favorites, they also created chocolate bars that are most notably used for their fundraising program. This program allows nonprofits to raise funds while standing behind Daffin's well recognized name and promise for high quality candy.
Daffin's Candies has been revolutionizing the chocolate industry since 1949 and continues to produce timeless confections today, along with new creations for their local and global clientele. Students were surprised to learn that this 45,000 sq. ft. chocolate factory produces over 1 million pounds of chocolate each and every year!
Ultimately, students gained valuable information about production, sales, and distribution- all information that will be used as they proceed in their startup business journey. Daffin's Candies dedication and passion to their craft displayed to students the possibility for economic growth in the vast business industry here in Mercer County and showed students just how sweet entrepreneurship can truly be!
By Anna Kavulla, PHAA High School
Learn more about Daffin's Candies  by visiting their website: https://www.daffins.com/home
If you'd like more information on the eAcademy program, please reach out to Program Director, Katie Parr, at kparr@lindenpointe.com.