Educate. Innovate. Transform.
The eCenter@LindenPointe is a startup business incubator offering entrepreneurs a supportive environment, including infrastructure, education, training, mentorship, and a network of service providers to help them build their ideas into successful businesses.
Learn More
Where startups become
successful businesses.
We're committed to promoting technology startup innovation and entrepreneurship in the Ohio-Pennsylvania interstate region, by providing a supportive environment, including infrastructure, education, training, mentorship and a network of service providers.
The eCenter@LindenPointe provides assistance to the development, management and promotion of STEM (Science, Technology, Engineering, Mathematics) related business ventures.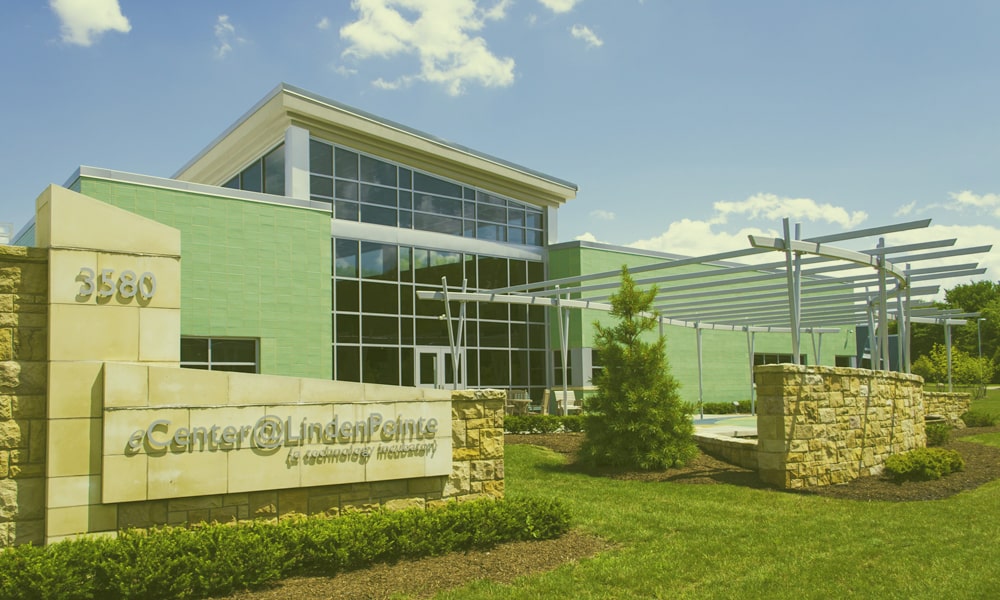 Services & Amenities
Work wherever your startup needs to be – close to clients, partners, suppliers, or home. Find the right workspace for you and your team with us. Our business incubator services, programs and offerings are designed to increase your company's likelihood of successful development and growth. Flexibility to choose how, when, and where you work.
Meet your new work family.
Enjoy a beautifully designed co-working space that enables you to work wherever your business takes you. Leave the facility maintenance, coffee, water, common area cleaning, WiFi, printers, copiers, mail, and minutiae to us and focus on what you came here to do: run your business.
About Co-Working Space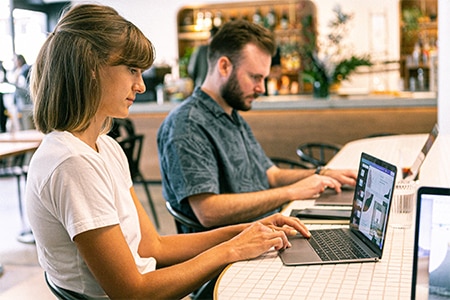 Dedicated workspaces for dedicated teams.
Our business incubator program offers startups and small businesses full service private office space, access to resources, and programming that gives teams of all sizes an inspiring environment to focus, collaborate, and do their best work.
About Dedicated Space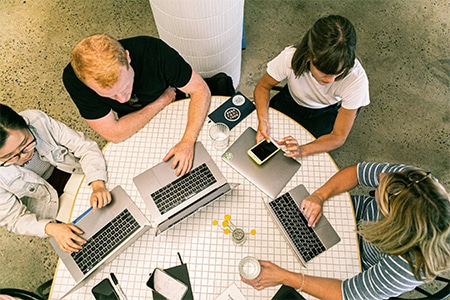 Connections when you need them.
Becoming an eCenter member allows you to work wherever and however you need to. You'll get 24/7 access to your workspace, and to your work – anytime you need.
Membership Benefits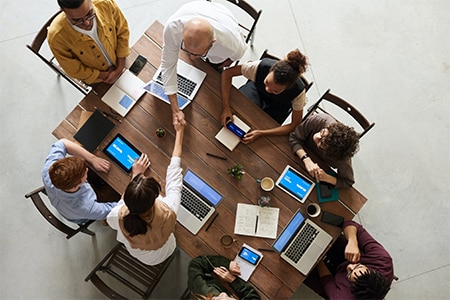 Meeting & Conference Rooms
You'll find that our conference and meeting rooms are the perfect settings for your next pitch, interview, or workshop. They come with the latest communication and presentation technology, and a friendly support team to ensure everything runs smoothly.
Reserve a Room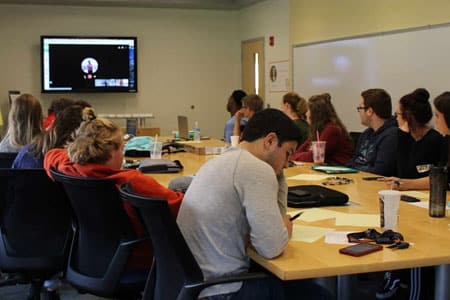 Workspace Options
The eCenter@LindenPointe business incubator offers startups a number of different workspace options.