Co-Working Space
As a co-worker, you'll find a collaborative work environment that's a place where your startup can hit the ground running by utilizing the services that the eCenter@LindenPointe has to offer, all in an innovative and inspiring atmosphere that is more suited than any home office or coffee shop for business development. Reserve a dedicated desk or drop in and hot desk and open your business up to new possibilities.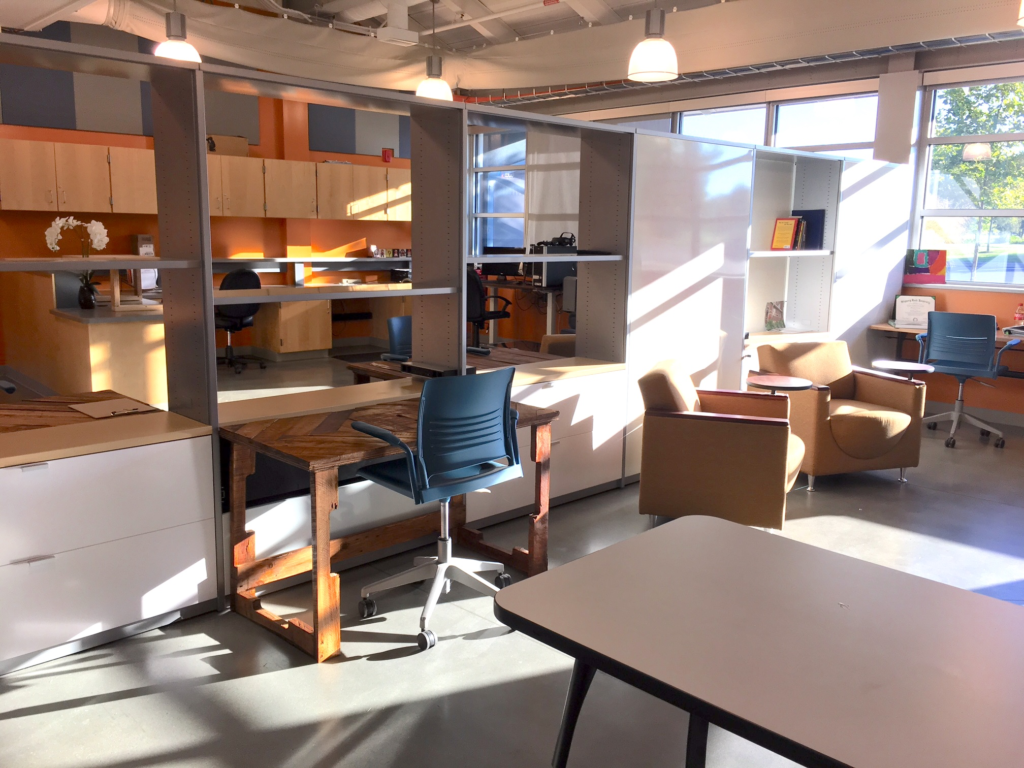 Co-Working Space Options
We offer a number of different coworking options. Compare them below, find out more, and choose what's right for your business.
Find work in a collaborative and social environment with access to any of our co-working spaces. Co-working plans provide your startup desk space in a shared office or open floor plan.
In addition to your co-working desk, you also get all the membership benefits, and unlimited use of eCenter amenities.
Services & Amenities
Give your startup a competitive advantage in attracting talent, advisers, investors, and customers. In addition to the collaborative work environment, co-working companies will have access to: