I SCREAM YOU SCREAM WE ALL SCREAM FOR JOY CONE!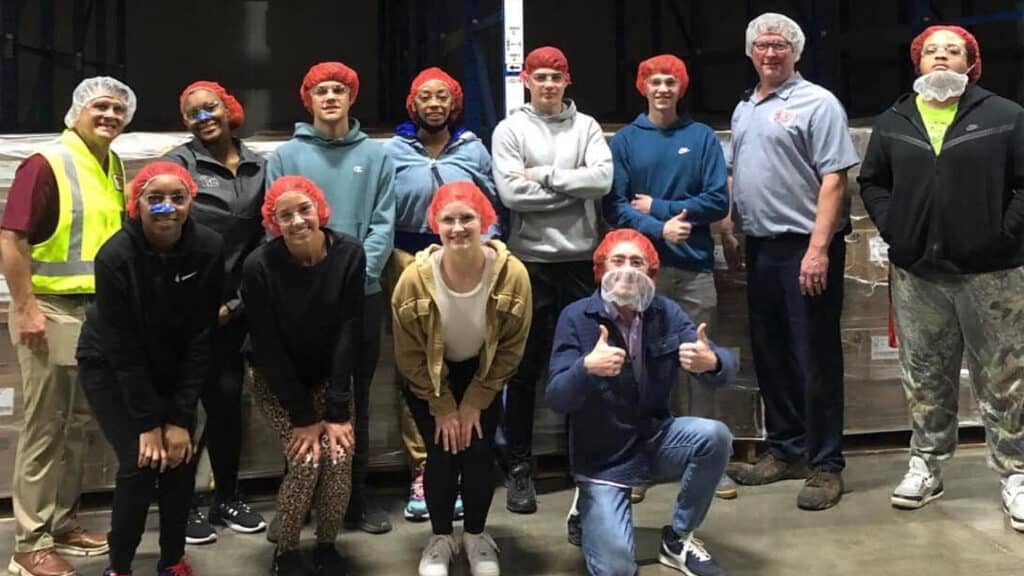 Thank you to President, David George, for inviting us to your plant!
Students enjoyed a tour of Joy Cone and their new cookie plant right here in their backyard of Hermitage, PA. They learned much about the operations behind running such a massive industry- they are the largest cone company in the world! They currently produce over 2 billion cones each year from their four locations. Their corporate location is located right here in Hermitage, Pennsylvania, which is where it all started. However, they also serve customers across the United States and Mexico with the help of their Flagstaff, Arizona, Le Mars, Iowa and Mexico City, Mexico facilities. From these facilities, they are able to produce their full portfolio of products including the staples in their business: cake cones, sugar cones, waffle cones, and waffle bowls.
We also learned much about the company's long history- they go back over 100 years. They are an independent, 100% employee-owned business practicing the art of cone baking since 1918. Joy Cone started as a family business, and they've built an amazing organization which remains an economic powerhouse in our community over 100 years later. With that many years under their belt, it's no wonder they make the best cones on the market. And, fortunately, we had an opportunity to taste-test their delicious treats! Joy Cone is definitely eA approved!
Learn more about Joy Cone and their new Cookie Plant by visiting their website: https://joycone.com/. 
If you'd like more information on the eAcademy program, please reach out to Program Director, Katie Parr, at kparr@lindenpointe.com.