eCENTER@LINDENPOINTE HOSTS 2022 NUTCRACKER NETWORKING EVENT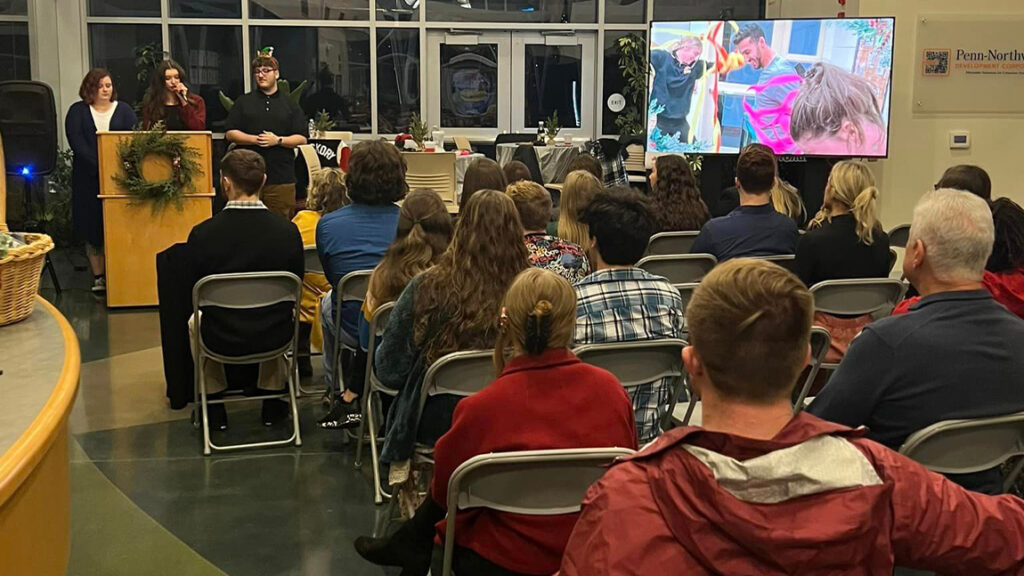 Our annual Nutcracker Networking event kicked off with our keynote speaker, Susan Hileman.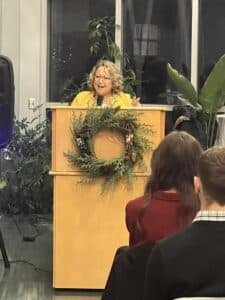 For over 15 years, Susan Hileman served as a Strategic Business Advisor with the Northwest Industrial Resource Center. As a strong advocate for local manufacturers, she has assisted 13 Regional Counties in Northwest Pennsylvania with business growth and cost reduction strategies, innovation, problem-solving, grant funding opportunities and knowledge of regional program resources. Above all, she is a champion for regional businesses to prosper and succeed!
She went on to create Red Day Communications, LLC- a platform she now uses to coach, motivate, and train business leaders. Her goal is to help organizations meet their potential by changing their culture. She does this by looking at current practices and setting a plan to really invest in your potential, your business, and your people. Having a "red letter day" means it's your day of reckoning. It's the day you look at the calendar and come to a realization that business MUST be done different, even if it means changing the way you've always done things. It means stretching beyond your comfort zone to learn new ways of operating, taking more calculated risks, exploring new areas of opportunities, and even adapt to new work styles so that you can achieve the ROI needed to be successful.
Susan Hileman spoke to all those in attendance about Change Management – Feel the Fear and Do It Anyway! Whether you were here attending this event as an eAcademy student, business leader, local entrepreneur, or a family member or friend- we can all benefit from learning how to manage change in our lives as it is an inevitable force.
She states, "Change can be a scary feeling. Learning new things can be daunting as well. People generally don't like to be stretched beyond their comfort zone. Why? Because that's where we're comfortable…and few of us like the great unknown. BUT as history has shown us time and time again, being pushed beyond our comfort limit is often the catalyst for great and lasting change!"
Attendees went on to enjoy light refreshments while networking throughout the remainder of the evening. Thank you for all those who were able to join us this year!
Learn more about Susan Hileman and her other keynotes by visiting her website: https://red-day.com
If you'd like more information on the eAcademy program, please reach out to Program Director, Katie Parr, at kparr@lindenpointe.com.