eCenter@LindenPointe adds Nureva Audio / Video Systems to Classrooms & Conference Rooms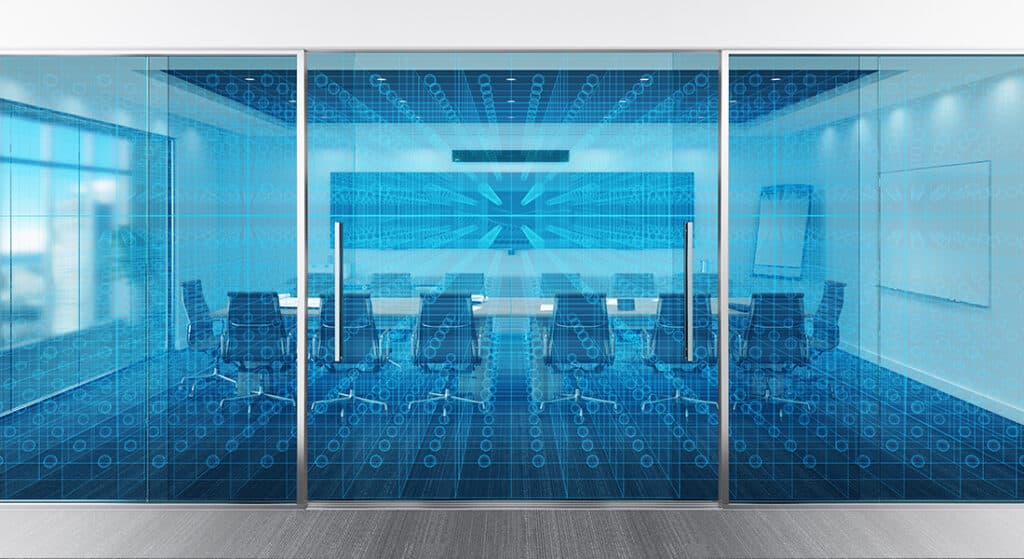 In collaboration with City of Hermitage officials, staff at Penn Northwest Development Corp, and a generous donation from FirstEnergy Corp, the LindenPointe Development Corp. in Hermitage, Pa recently updated the eAcademy classrooms and eCenter conference rooms with state-of-the-art Nureva HDL300 audio / video conferencing systems.
After consideration of products from multiple companies, staff selected the Nureva HDL300 based on its technology compatibility, audio quality, ease of use and background noise reduction capabilities. The HDL300 system supports multiple video conferencing platforms such as Zoom, Microsoft® Teams, Lifesize®, Cisco Webex®, RingCentral, Intel Unite® and GoToMeeting®.
As remote learning and video conferencing meetings continue to become standard during the COVID-19 pandemic and a permanent part of the digital collaboration landscape, the eCenter sought to upgrade rooms to accommodate both in-person, hybrid and virtual events. Improvements such as these will allow the LindenPointe Development Corp to continue remote classes, host virtual events, and allow the greater population of the area to host large hybrid gatherings.