eCenter Business Incubator Enters 2021 with Big Plans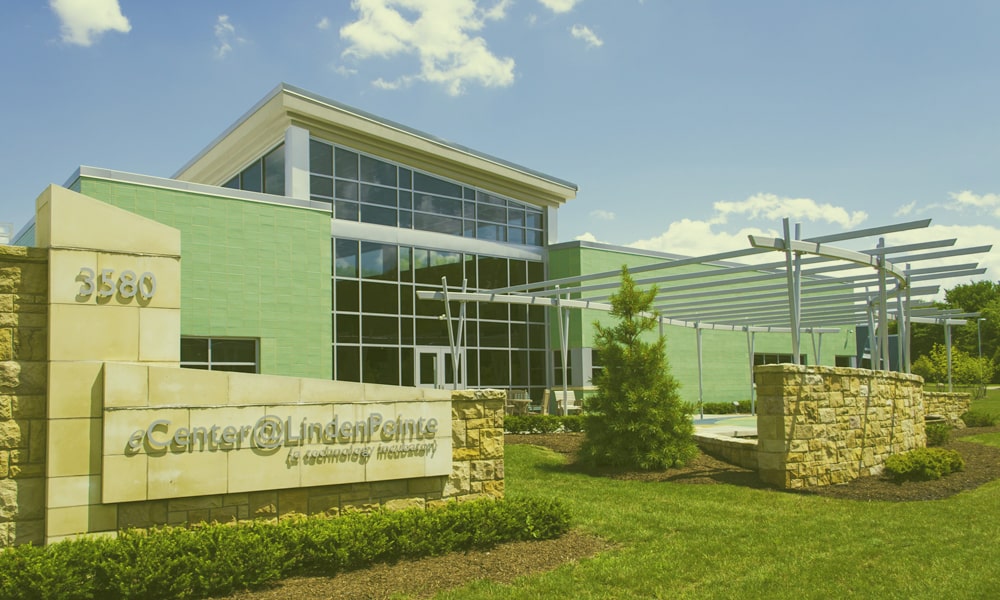 As we've now ushered in the new year, so are the programs for the Lindenpointe Development Corporation's (LDC) eCenter, located in the Innovative Business Campus on South Hermitage Road.  Created by the City of Hermitage in 2012, the eCenter@LindenPointe serves as a business incubator for start-up businesses in the region. The center provides a business-centric environment for new and early start-up companies to locate and receive services necessary for them to focus on the creation and growth of their businesses.
Our goals have been the same since inception – to promote economic development and create sustainable jobs by keeping talent in our region.
The eCenter also runs a highly acclaimed accredited entrepreneurial program for local high school seniors. The eAcademy teaches students business, entrepreneurial, and leadership skills, all while exposing them to real-world business operations. In alignment with the school year term, students develop reasoning, problem-solving, communication and task management skills.
The year 2020 saw many business process and infrastructure improvements made to the eCenter.
On the business process improvement side of the eCenter, merchant services such as credit card processing, ACH, and online banking has catapulted the overall eCenter operations onto a digital transformation journey.  The center's web portal has been updated to provide better collaboration and information accessibility for future media updates, events, and content sharing.  The eCenter team has also implemented Microsoft 365 Cloud Suite for improved collaboration, productivity, security, and access to future services.
Infrastructure improvements included significant upgrades to the center's internet services capacity and wireless network technology resulting in expanded network services, connectivity, integrity, and reliability.
Major eCenter goals in 2021 include the launching of new lead generation initiatives to maintain the flow of technology-related start-ups through the eCenter program.  This includes the expansion of the eCenter's community of volunteer business and industry professionals who lend their expertise in business practices and operations to start-up companies and their personnel.
Emphasis will also be placed on the re-engineering of the center's College Connector program whose activities were curtailed last year due to coronavirus restrictions.
The eCenter team, its current tenants and coworkers, and the LDC Board Members look forward to a successful and exciting year in 2021!