CUPOD Celebrates Recent Success with Open House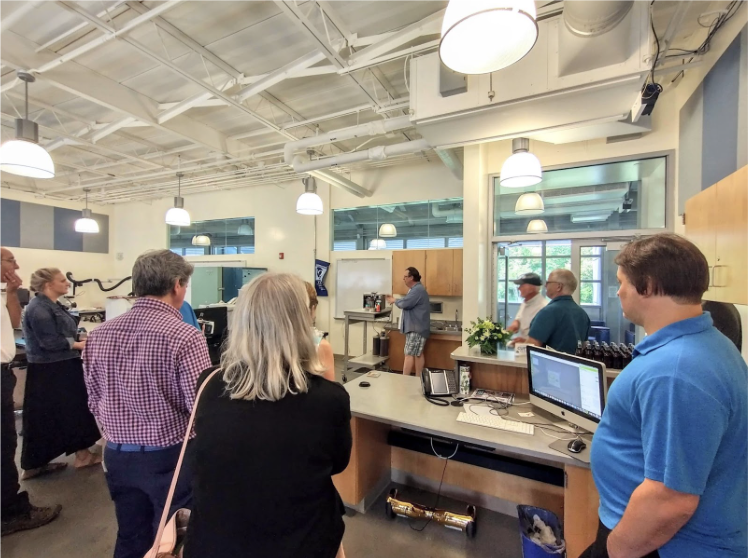 On Friday, June 30th, family, friends, colleagues, and the community of Wayne Osterholm gathered in the eCenter main lobby at LindenPointe to celebrate his creation of CUPOD LLC. The open house began with guests enjoying an array of food and networking with other attendees.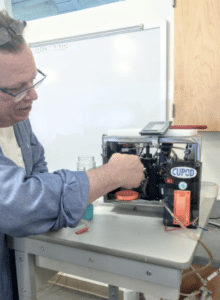 Shortly after, guests headed down the eCenter business incubator hallways to suite 103 for a live demonstration. Wayne introduced viewers to the CUPOD, a revolutionary machine that dispenses a powerful yet safe disinfecting solution that is created when pure water is gently reacted with reagent-filled pods. CUPOD will initially target the foodservice industry although the possibilities of branch-off markets are endless. Ultimately, CUPOD is positioning itself as a leader in green solutions that helps keep plastic bottles out of landfills.

During the live demonstration, viewers were shocked to learn that the CUPOD machine uses 1 pod which creates 2 gallons of cleaning solution all in only 3 minutes! Wayne Osterholm, creator and CEO of CUPOD, showed guests this fascinating process from start to finish. With an impressive background in environmental science and safety,  Wayne originally set out to create a cleaner for refurbishing artwork. However, his idea soon turned into something much greater than ever imagined! 

Guests went home with their own bottle of CUPOD disinfecting solution and more knowledge about green chemistry and the importance of reducing plastic and waste.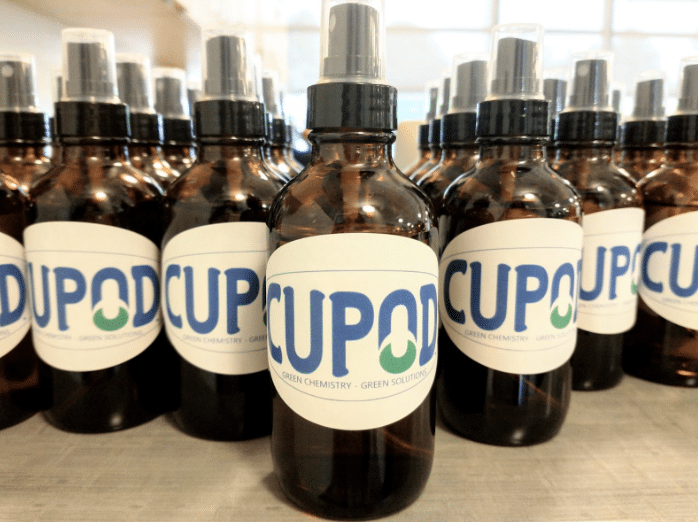 CUPOD is proud to call the eCenter@LindenPointe home. As the company continues to grow, this location will allow them to expand as they do right here in Hermitage, PA. To learn more about CUPOD visit https://www.cupodllc.com/