CATALONI SISTERS SPEAK OF eACADEMY PROGRAM SUCCESS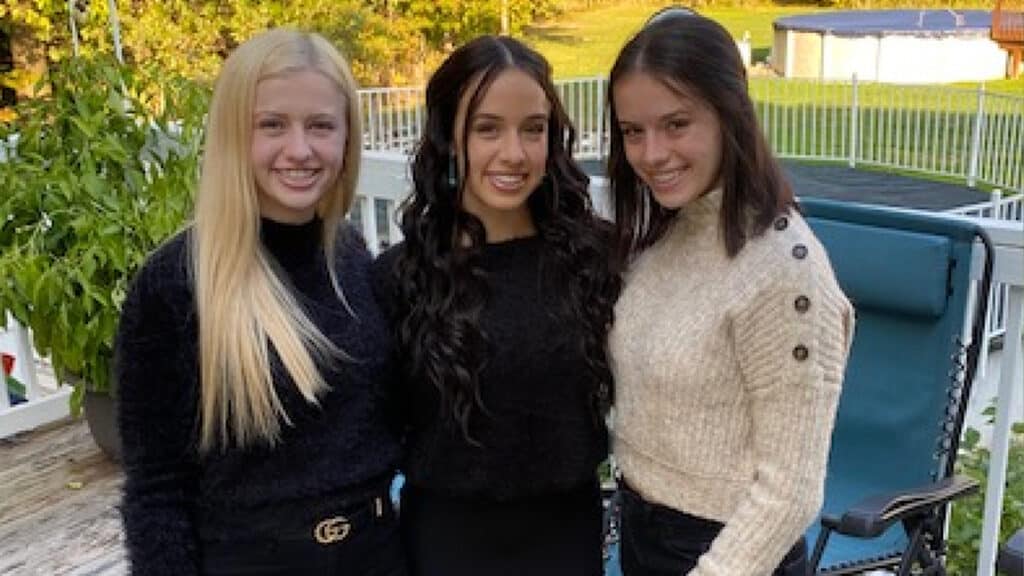 The Entrepreneurship Academy Program is an innovative educational program focused on economic development serving two counties and over ten school districts. The main goals of the academy include: building relationships, building community, and building businesses.
Over the course of the past eight years, it has become a flagship program under the eCenter@LindenPointe Development Corporation in Hermitage, PA. And, with eight cohorts thus far, the first class graduating in 2015, the eAcademy program has seen over 200 alumni graduate from the program and join the eAcademy family. Approximately 80% of eAcademy graduates pursue traditional college degrees, most from regional colleges and universities that include Grove City, Westminster, YSU, Duquesne, PSU Shenango, Edinboro, Mount Union, Pitt, Allegheny, Thiel, and Slippery Rock. About 10% of our graduates earn technical schools or skilled trade educations and 10% serve in the military or enter directly into the workforce.
The Cataloni family is no different. Sisters, Gabby (2018), Gianna (2019), and Grace (2022) all attended Hickory High School and enrolled in the eAcademy Program their senior years. And, all three sisters continued on to the University of Mount Union to further explore entrepreneurship in their college studies (Go, Purple Raiders!). The action steps are what make the eAcademy different from other business or entrepreneurial classes. Students launch businesses. This is not a school project. This is not a paper that they write and never read again. This is real, this is tangible and this is life changing! Gabby agrees, explaining, "The eAcademy enhanced my communication, networking, and public speaking abilities tremendously. These skills are critical for ANY real-world experiences. eA helped me realize that entrepreneurial opportunities are endless, thus I pursued these throughout college, minoring in Entrepreneurship. I am forever grateful for the experience I had at the eAcademy!"
Whatever careers and life choices you make, you may soon find yourself in situations where you need to create things (e.g., websites, blueprints, circuit boards, business plans, nursing reports, community campaigns). Much of your learning will take place while you create these things, during the process of research, trial, prototype, critique, and revision. What you learn through this process will send you back to books or other resources or encourage you to connect with colleagues to learn new facts. Learning in life is dynamic, synergistic, interrelated, and deeply connected to creation. Prepare yourself to build the life that you want by learning the entrepreneurial mindset which means: putting the problem before the solution, operating under uncertainty, managing complex dynamics, valuing diversity in teams, mitigating risk via iteration, and talking to humans.
The eAcademy curriculum is purposefully and systematically designed to help prepare you for your next life step with four primary program areas:
1. Entrepreneurial Mindset: The eAcademy curriculum is based on a nationally acclaimed college textbook and a combination of programs, publications, and lessons that are specifically tailored for high school seniors and aligned with two business courses at Penn State Shenango. Students have the opportunity to complete dual enrollment credits at a discounted rate and with no additional coursework.
2. Startup Business: Students will work in teams to pre-incubate companies, working through issues of market analysis, technology viability assessment, competitive positioning, team building, product life-cycle planning, marketing strategy, sales channel analysis. The student teams will pitch their final businesses in a startup showcase style "Demo Day" and final competition to judges and the community.
3. Real-World Experiences: Gianna defends, "The eAcademy allowed me the freedom to express myself through creative teamwork and brand-new opportunities. Every eA experience truly prepared me for college and my future." Students participate in field trips to small, medium, and large businesses in diverse regional industries. Industries could include manufacturing, healthcare, distribution, education, engineering, supply chain management, small business, electronics, construction, pharmaceutical, hospitality, transportation, aerospace etc. Speakers with various experiences engage with the students having meaningful conversations on life lessons learned.
4. Soft Skill Development: How to think, reason, weigh evidence, problem solve through innovation, self resourcefulness, communicating through conflict, self-motivation, and independent task management are all connected to activities and curriculum throughout the year. Grace adds, "Attending eAcademy my senior year pushed me outside my comfort zone and gave me the opportunity to learn skills that will be extremely beneficial in college and in my career." 
Students should use eAcademy as a way to be guided through and practice their ability to manage complex dynamics; it is better to fail and learn in class than in the real-world with money and a job at risk. Students already have a good knowledge base of reading, writing, and math from their school districts. The eAcademy provides skills that employers are looking for, like Tony Wagner's Seven 21st Century Skills: Leading by influence, collaboration across networks, agility and adaptability, initiative, effective communication, accessing and analyzing information, curiosity and imagination. But don't just take our word for it! Christine Cataloni, guidance counselor at Union High School and mother to Gabby, Gianna, and Grace Cataloni, serves on the eAcademy Advisory Board. She enlightens, "Being a school counselor, I was able to see first- hand how the Entrepreneurship Academy gave my students and my own daughters the opportunity to develop and apply creative thinking skills to real-world problems. The experience opened many doors for them. I love how the eAcademy always puts students' best interest at the heart of every decision."
We'd love for you to join our eAcademy family! If interested in learning more about the program, please contact Program Director, Katie Parr, at kparr@lindenpointe.com.