Adapt. Thrive. Build. Discover Peace Mode by Subivu.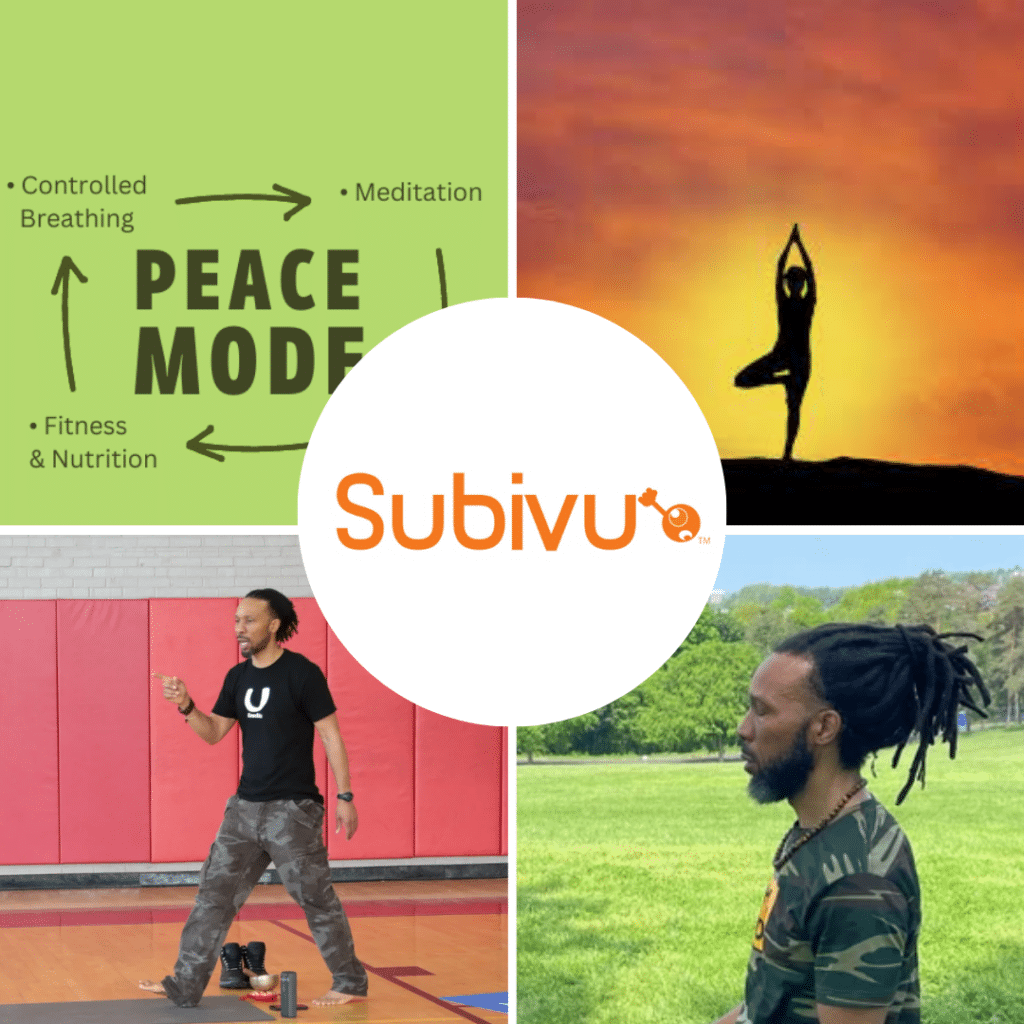 Featured Tenant Spotlight from the eCenter Business Incubator
Subivu operates their business out of the eCenter@Lindenpointe utilizing a coworking space.
Mental Clarity. Functional Fitness. Subivu is a proactive wellness company driven by the core belief that strong and agile minds build vibrant and sustainable communities. They create affirming training experiences to enhance mental clarity and functional fitness. They believe that with optimal health, wellness and agency they can make our best, fullest and most authentic contribution to the forward flow of humanity. Subivu stands for Sub "eye" or "I" view and represents the discipline of seeing the interconnectedness of all things.
Subivu's primary offering is Peace Mode – a personal wellness training system for the mind and body. Peace Mode leverages controlled breathing, meditation, mindful awareness and functional fitness for optimal health and well being. The system was created by Jared Parks, a certified personal trainer, mindfulness instructor, and yoga teacher. Peace Mode has impacted over 1,100 youth, families, and staff through virtual and in person training.
"Peace Mode captivated an audience of over 80 young adults and scored the highest out of all the presentations during the 5 day program."
Training Facilitator, Marion Barry Summer Youth Employment Program – DC
Jared also hosts free breathing and meditation training on Youtube. His channel can be found at Peace Mode Flow.
Learn more about how to develop a personal wellness regimen that will enhance your mental clarity and functional fitness. Call (413) 438-2256 or email team@subivu.com to learn more!