STUDENTS TOUR FOOD WASTE TO ENERGY FACILITY AND WASTEWATER TREATMENT PLANT IN HERMITAGE PA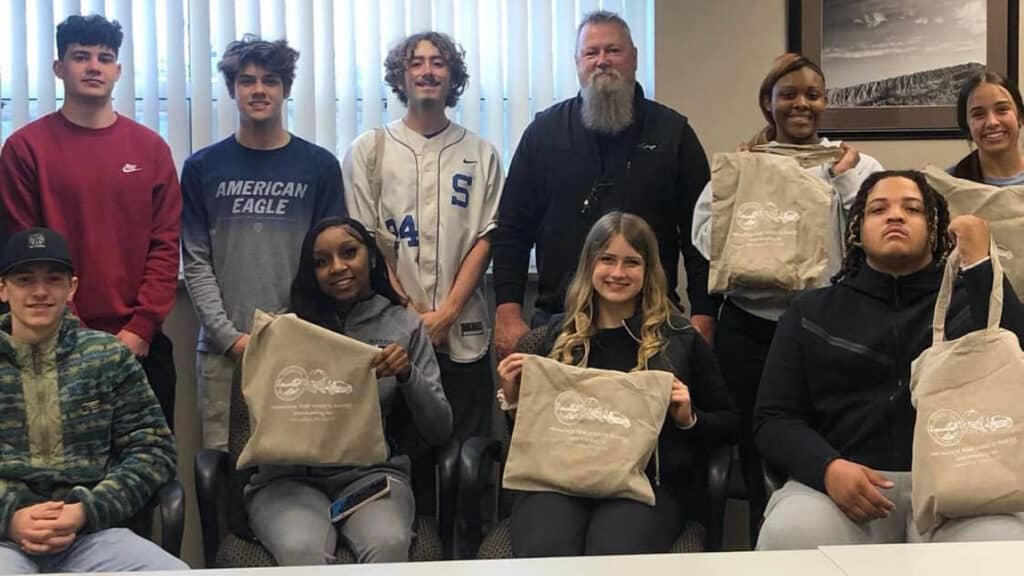 A big thank you to Tom Darby, Superintendent, and Wayne Covert, Assistant Superintendent, for allowing us the opportunity to tour the Food Waste to Energy Facility and Wastewater Treatment Plant!
New organic waste is produced almost weekly from food and organics industry manufacturers and end use customers. The City of Hermitage and the Hermitage Municipal Authority works with these business leaders to help them attain greener goals. It's absolutely incredible what they are doing here! The Food Waste to Energy Facility is capable of converting food waste to energy using an anaerobic process. They capture the methane gas produced during this process and use it to generate electricity. They then send the energy back to the grid for distribution. Wow!
They are currently converting more than 200 tons per month! Recycling costs are less than landfill disposal and much more environmentally friendly. 
Follow the Hermitage Municipal Authority- Sewer Facebook Page for all of the latest news: https://www.facebook.com/HMAsewer.
If you'd like more information on the eAcademy program, please reach out to Program Director, Katie Parr, at kparr@lindenpointe.com.