HOW TO TURN YOUR IDEA INTO A BUSINESS WITH KARA WASSER CEO OF OHANALINK TECHNOLOGIES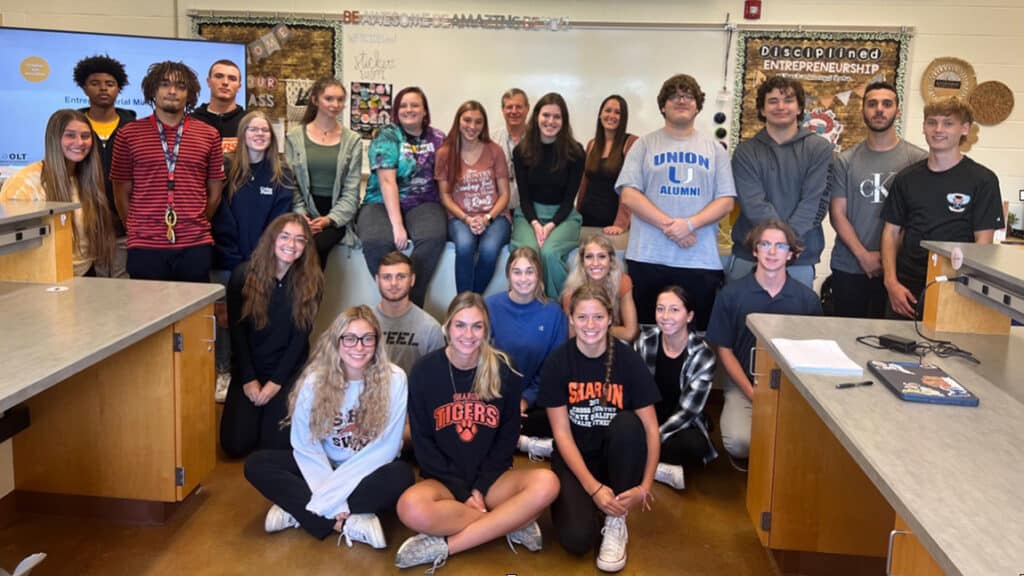 eAcademy students were visited by Kara Wasser, CEO, and Tom McKinley, CTO, of OhanaLink Technologies to discuss their startup journey. Wasser presented "How to Turn Your Idea into a Business" really focusing on the entrepreneurial mindset. She encouraged students to consider the following while starting their own startup journey this year in class: be creative and innovative, see problems as opportunities, focus, be a good listener, and think big!  
So what is OhanaLink Technologies? 
"Ohana means family. Family means trust. OhanaLink Technologies™ is your mobile link to your healthcare communication needs."
And, how did Kara get started? 
"Imagine, you are anxiously awaiting the arrival of your newest family member and the messenger forgets to tell you the baby is on the way. By the time you are finally notified, you are too far out of town to make it in time for the arrival. An event you had waited nine months to be present for and you missed it because of delayed messaging and an innocent oversight. Or, imagine you are being admitted to the hospital for an emergency and by the time the message reaches the last person in line, the incident is blown out of proportion causing chaos and stress to some of your closest loved ones. After one too many experiences like the above mentioned, CEO and Founder of OhanaLink Technologies™, Kara Wasser, began searching for a solution. Communication tools such as texting and group chatting create chaos and become overwhelming with alerts, missed messages, and confusion. Other social platforms lack the privacy and mobile experience desired. 
Realizing the need for a simple solution to healthcare communication needs between patients and their closest circle of family and friends, OhanaLink Technologies™ set out to create the solutions: OhanaLink Health™, OhanaLink Health Kids™ and OhanaLink Baby™!"
Learn more about OhanaLink Technologies by visiting their website: https://www.ohanalink.tech/
If you'd like more information on the eAcademy program, please reach out to Program Director, Katie Parr, at kparr@lindenpointe.com.