Budding entrepreneurs organize fundraiser for eAcademy itself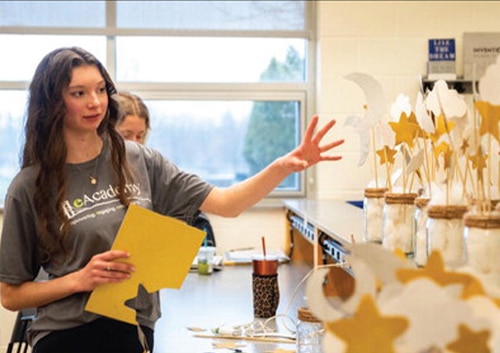 The eAcademy's students' latest task calls on them to organize a fundraiser. The student' efforts will showcase at the "Get Your Head Out of the Clouds" event from 4:30 to 8:30 p.m. May 10, at The Corinthian Banquet Hall and Event Center, 47 Vine Avenue, Sharon PA. 
"Usually when we're working on a project, I give them a problem and tell them, 'Okay, now figure out a solution,' so for the fundraiser, they've really taken it and run with it," said Katy Kelly Parr, program director at the eAcademy. This fundraiser follows the usual project mold. The fundraiser is student driven and will help support the eAcademy.
Learn more about the event by following this link
Sign up for the "Get Your Head Out of the Clouds" HERE