What's Your Big Idea? Challenge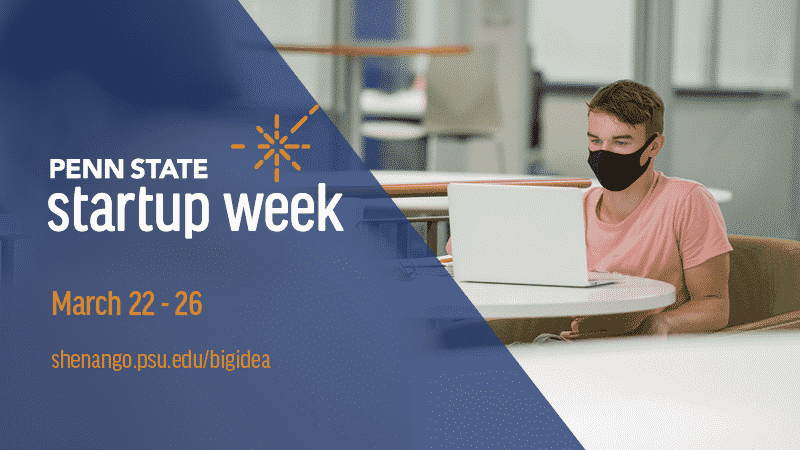 Think you have an innovative idea? An idea that will solve a problem that you have identified? We want to hear it!
Penn State Shenango University, through its VenturePointe incubator at the eCenter@LindenPointe, are holding their inaugural "What's Your Big Idea?" Challenge and would like to invite the community to participate in 2021. If your idea is chosen, you could receive up to $1,000 towards your new start-up, as well as personal mentoring through the campus' VenturePointe incubator, the eCenter@LindenPointe, and the Penn State Initiative project.
Who's eligible to participate in the Big Idea Challenge?
Anyone! If you're part of the surrounding community then your idea is eligible.
Your idea can be:
A new product or service, an improvement to an existing product or service. It can be a for profit business or a non-profit agency or organization. It can be research oriented or community engagement initiative.
What happens after my submission?
The VenturePointe committee will review all submissions and select five (5) winners who will then move on to Phase II. (Depending on the number of submissions this number may fluctuate)
Why should you participate?
• You never know, you may be on to something good!
• It looks good on your resume and will make a great conversation during an interview.
• It will develop your communication nd presentation skills.
• It will ignite your entrepreneurial mindset to help you advance in your career.
What do Big Idea Challenge winners receive in Phase I?
• Prizes will be awarded for top pitched entries.
• Personal assistance to perfect your pitch.
• An opportunity to pitch your big idea in front of judges and becoming the winner of the Penn State Shenango Big Idea 2021 Challenge.**
• Chance to attend a four week Idea Test Lab at VenturePointe to see if your idea is viable.
How do I submit my idea?
Simply complete the contest form below. If you'd prefer a printed copy, the forms are also available in the Student Affairs Office located in Sharon Hall Room 103, on the VenturePointe board in the great hall, or at the eCenter@LindenPointe business incubator.
Return completed forms to Student Affairs Office by February 19th, 2021 or visit the link below.
**Contestant's pitch and this contest will emulate the popular CNBC broadcast, "Shark Tank".